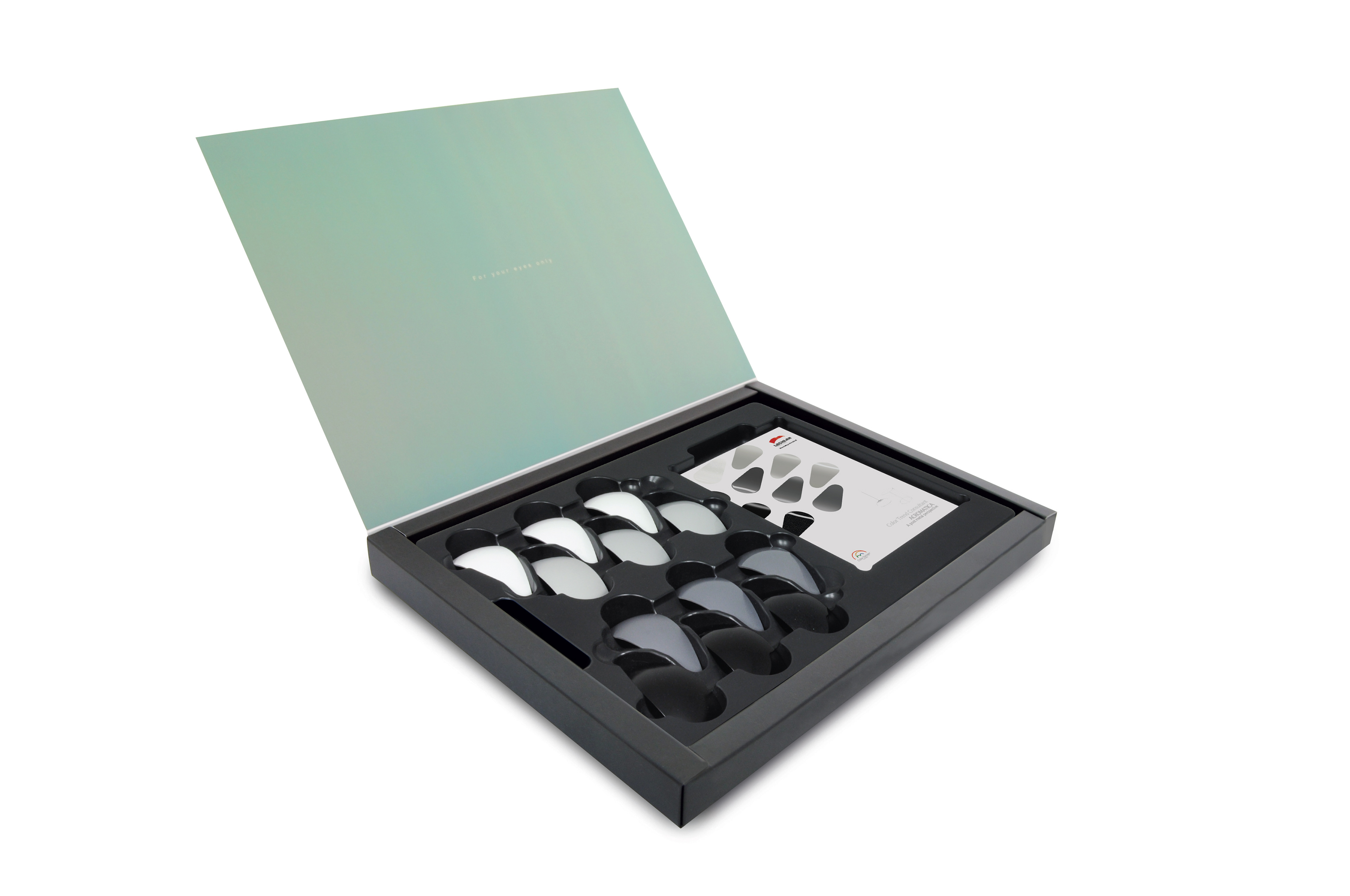 The new collection ACROMATICA, in contrast with other collections, studies for the first time interaction among new finish effects, taking into consideration also interior lighting.
Furthermore, this collection aspires to meet the demands of multi-functional spaces, such as home-offices, open-plan houses, etc. In these areas visual complexity is very high, because objects with very different shapes and functions live side by side. When you use Acromatica finishes, colours vanish to make integration easier: in this way, attention moves on new finishes that range from ultra matt to super gloss on a scale from white to absolute black.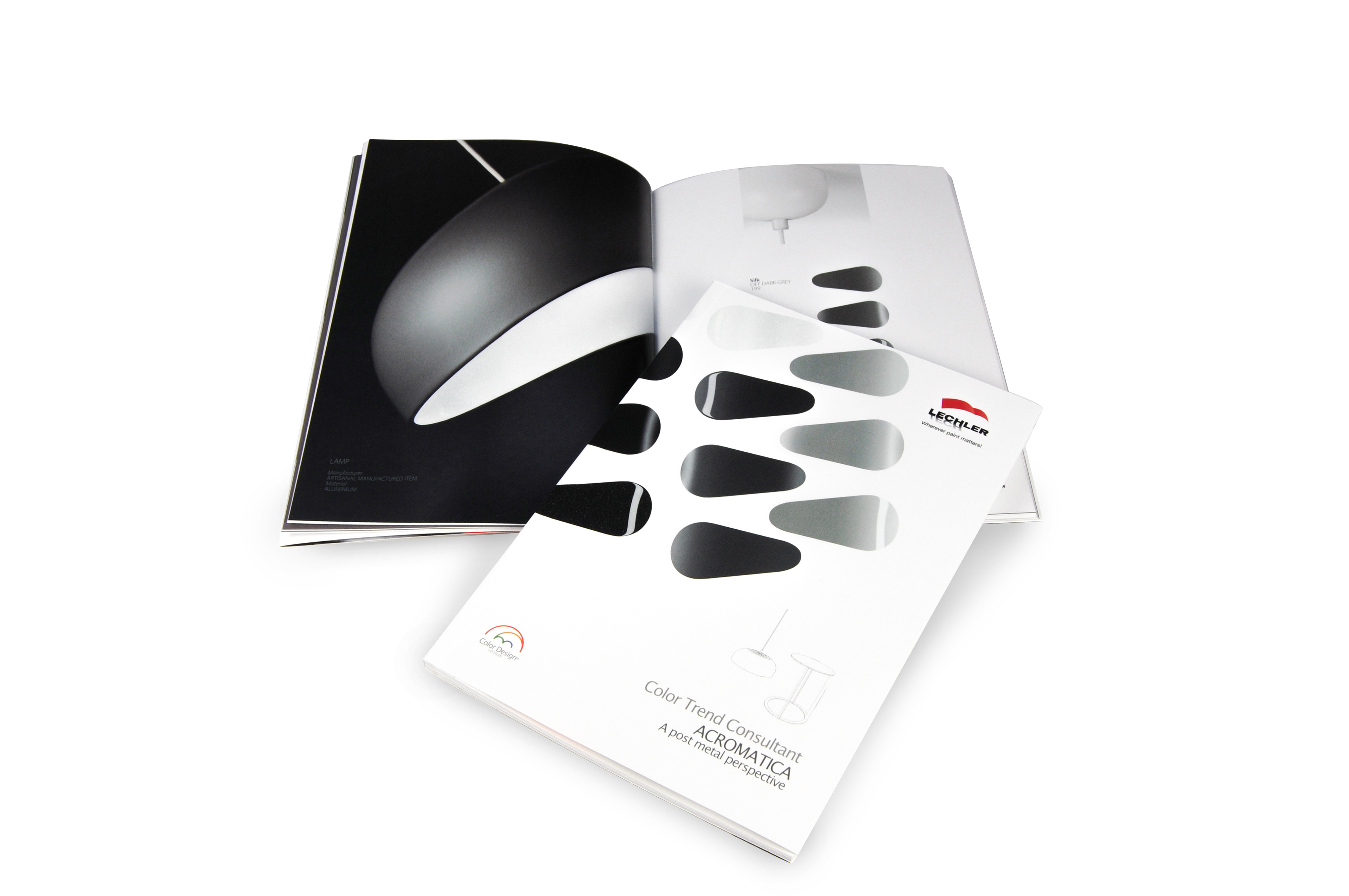 Image rights belong to Lecler SPA
In Acromatica all colours are neutral in order to present three new finish effects in five variations of gloss level:
SILK: ultramatt and semigloss effect that gives surfaces a total matt or semigloss finish; it is ideal for irregular products, creating interesting appearance contrasts. It is conceived to characterize objects in minimalist spaces. 
ON/OFF: an absolute innovation for paints, it gives an object the ability to switch from pastel to metal depending on the light around it. It is presented in both high glossy and semigloss versions.
STARGLASS: diamond effect that "lives" and "communicates" with the direct light it receives; ideal to make simple surfaces glam too.
The absence of colour in this proposal should not mislead us: the Acromatica collection is a guide for the combination of finishes which can be used alone or together, but do not preclude also their use in combination with colours. It is for this reason that a new colour collection "Synergia"is presented along with "Acromatica". It proposes a range of the most suitable colours to meet new specific effects, so that their peculiar characteristics are underlined.
Acromatica on Display during Milan Design Week 2018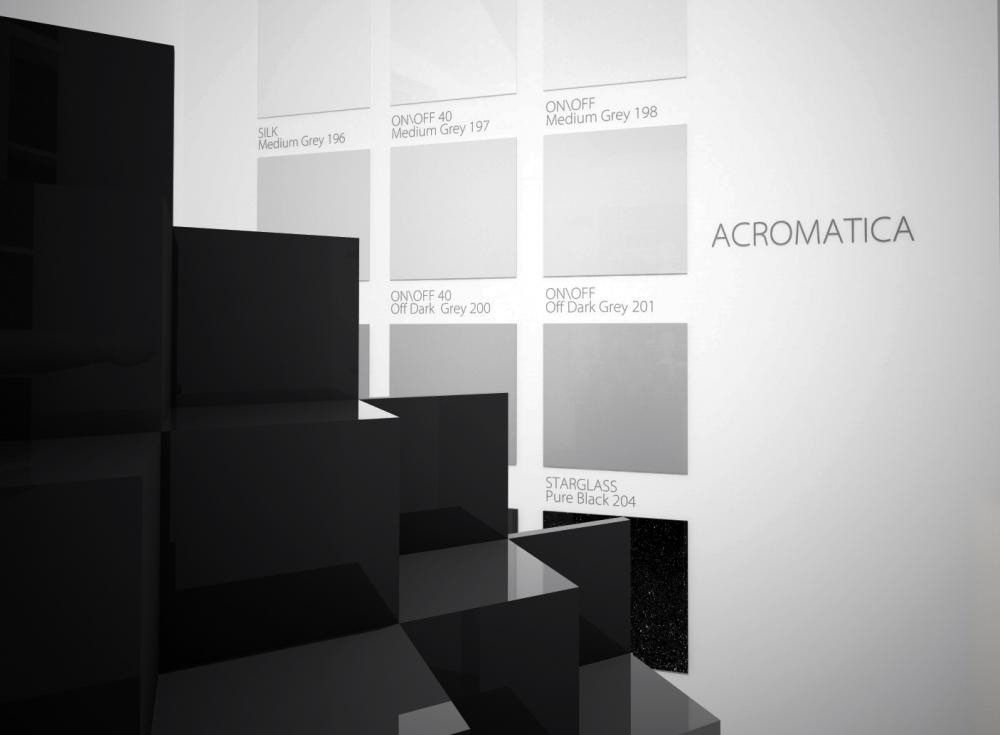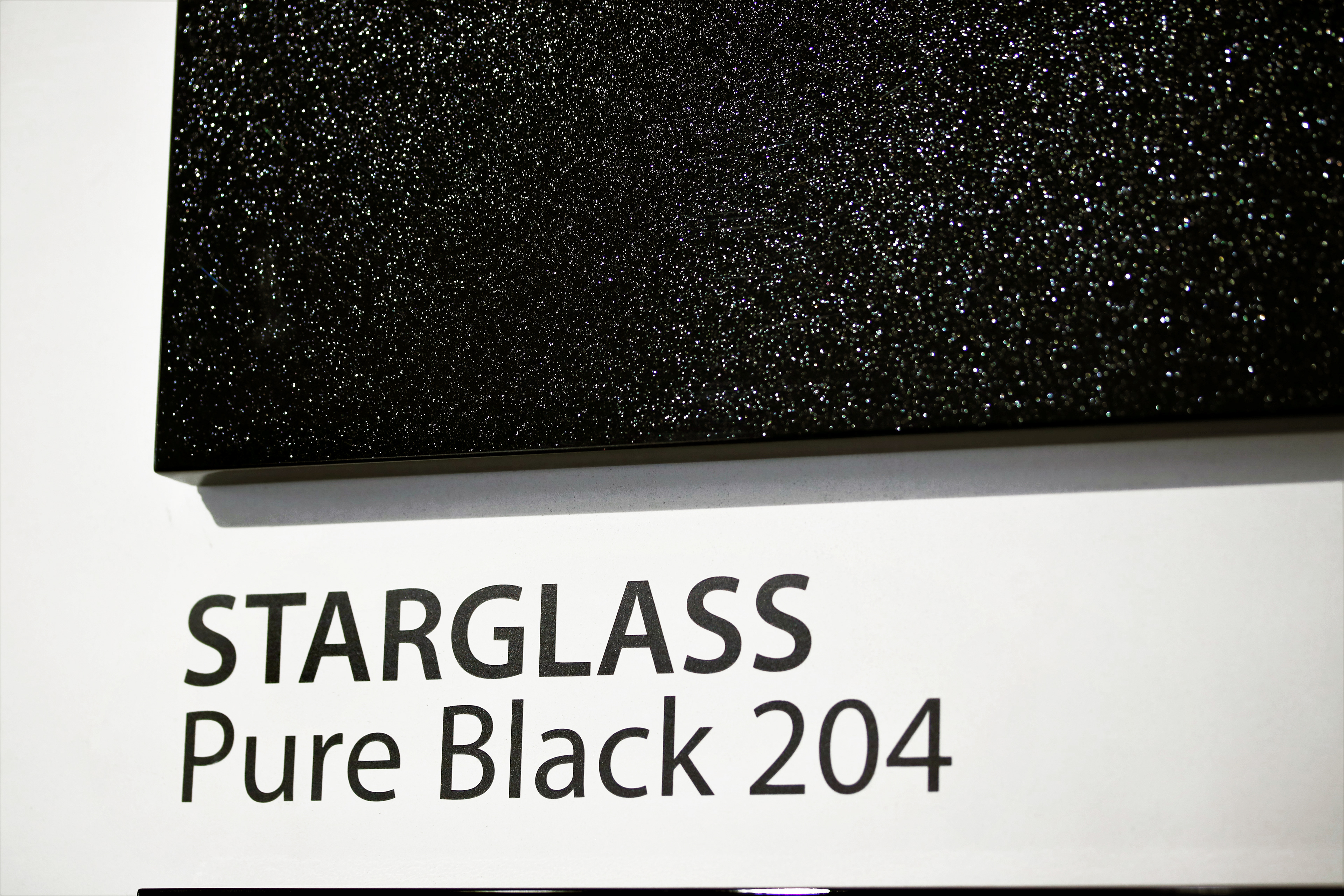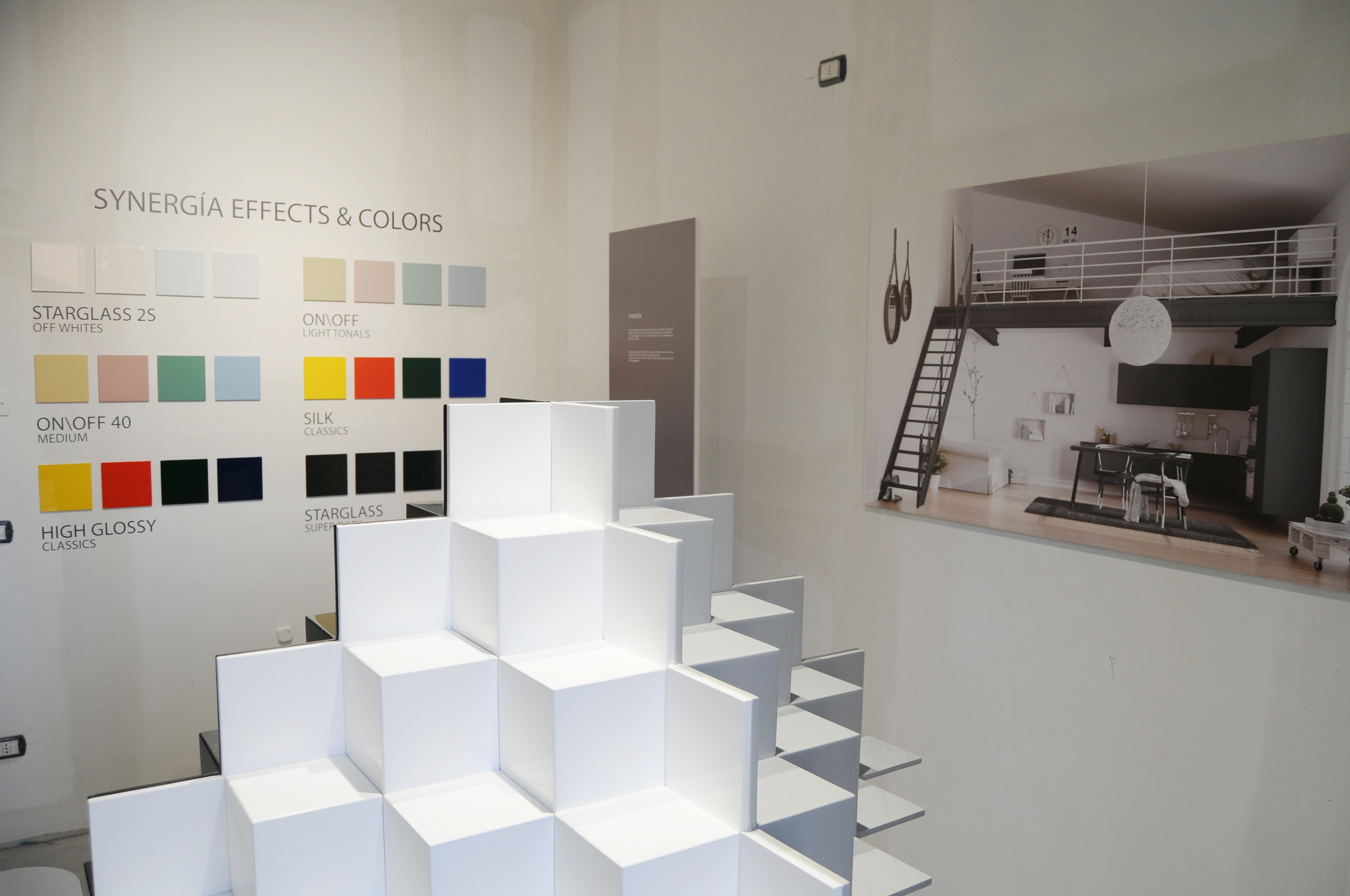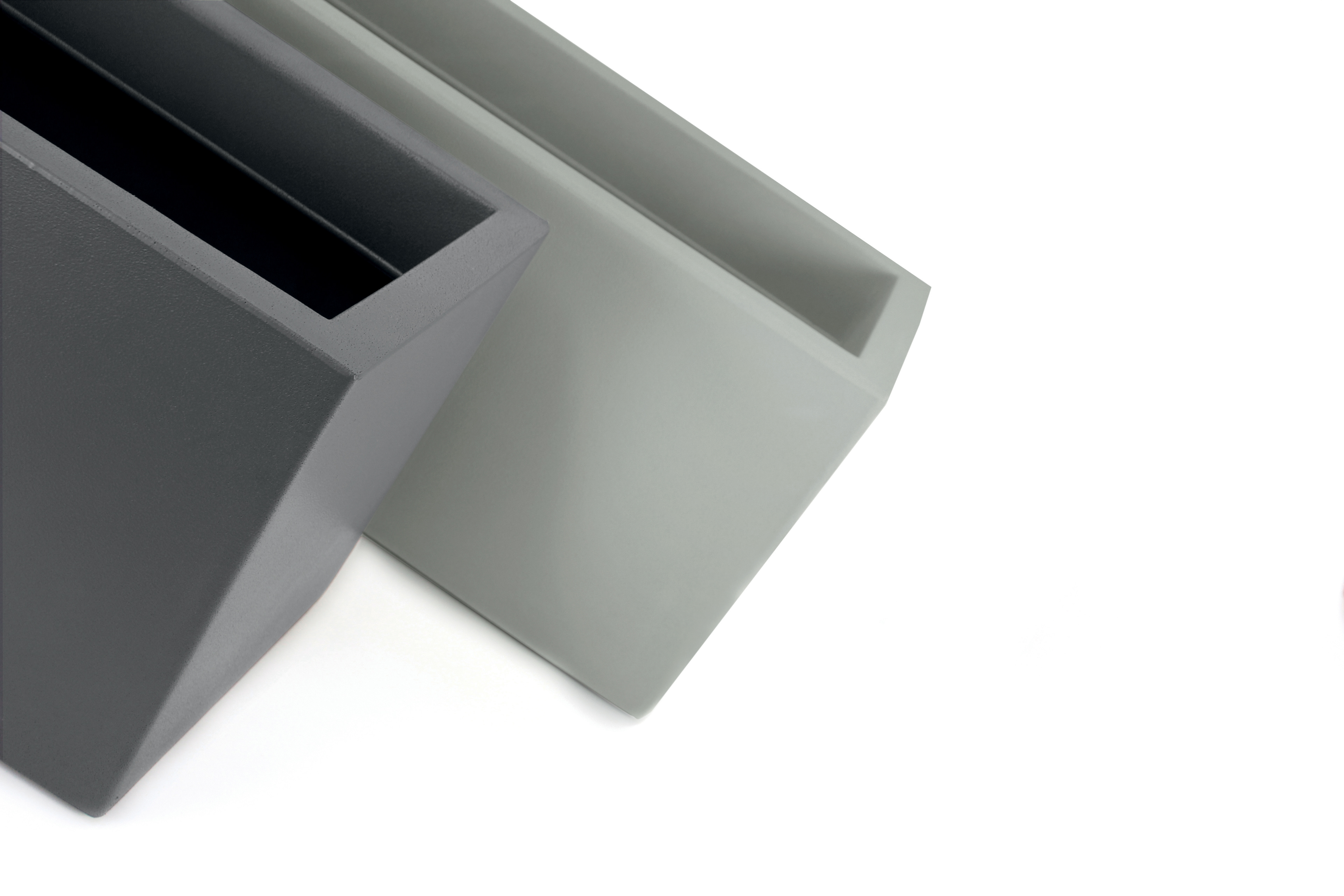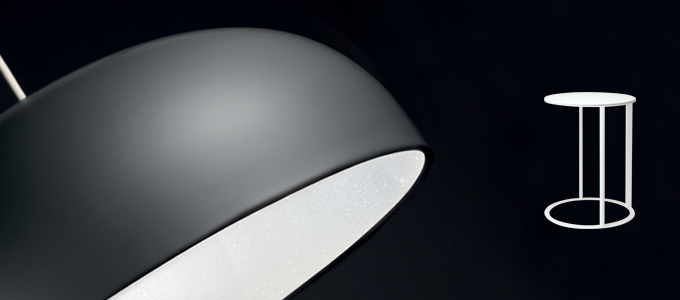 Image rights belong to Lecler SPA