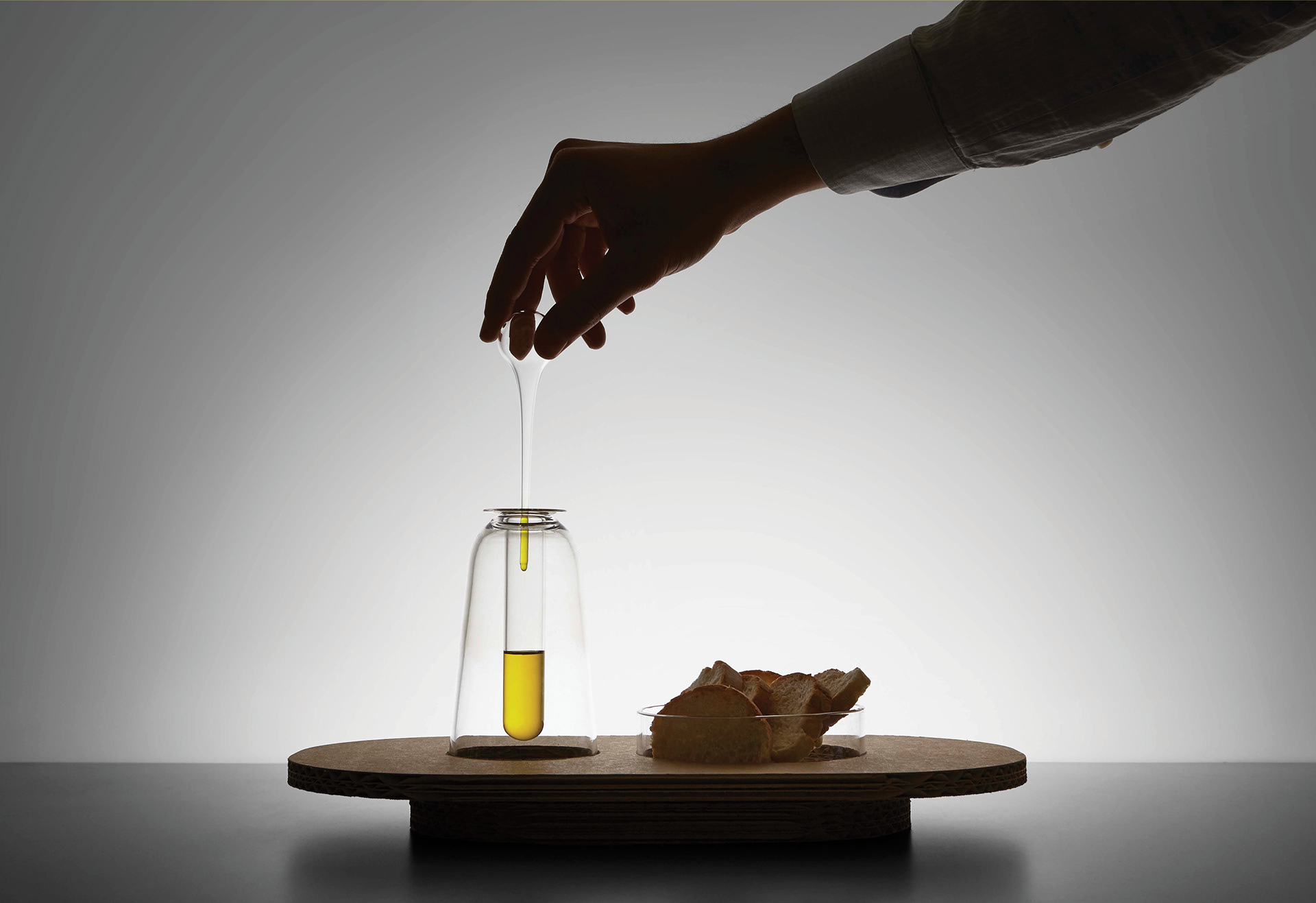 Olive oil was discovered centuries ago, in Egypt, and in Syria, then spread across the Mediterranean. It was first used to anoint kings, then used for its health benefits to the skin and hair, which for many, resembled a "youth elixir". In a lot of instances in the modern age Olive Oil has been referred to as "Green Gold".
Iksir was created to glorify the experience of oil tasting, with a design that takes inspiration from Alchemy tools, and puts the oil in a glass pedestal to show its importance, with a delicate glass pipette that works by trapping the oil inside in one simple gesture.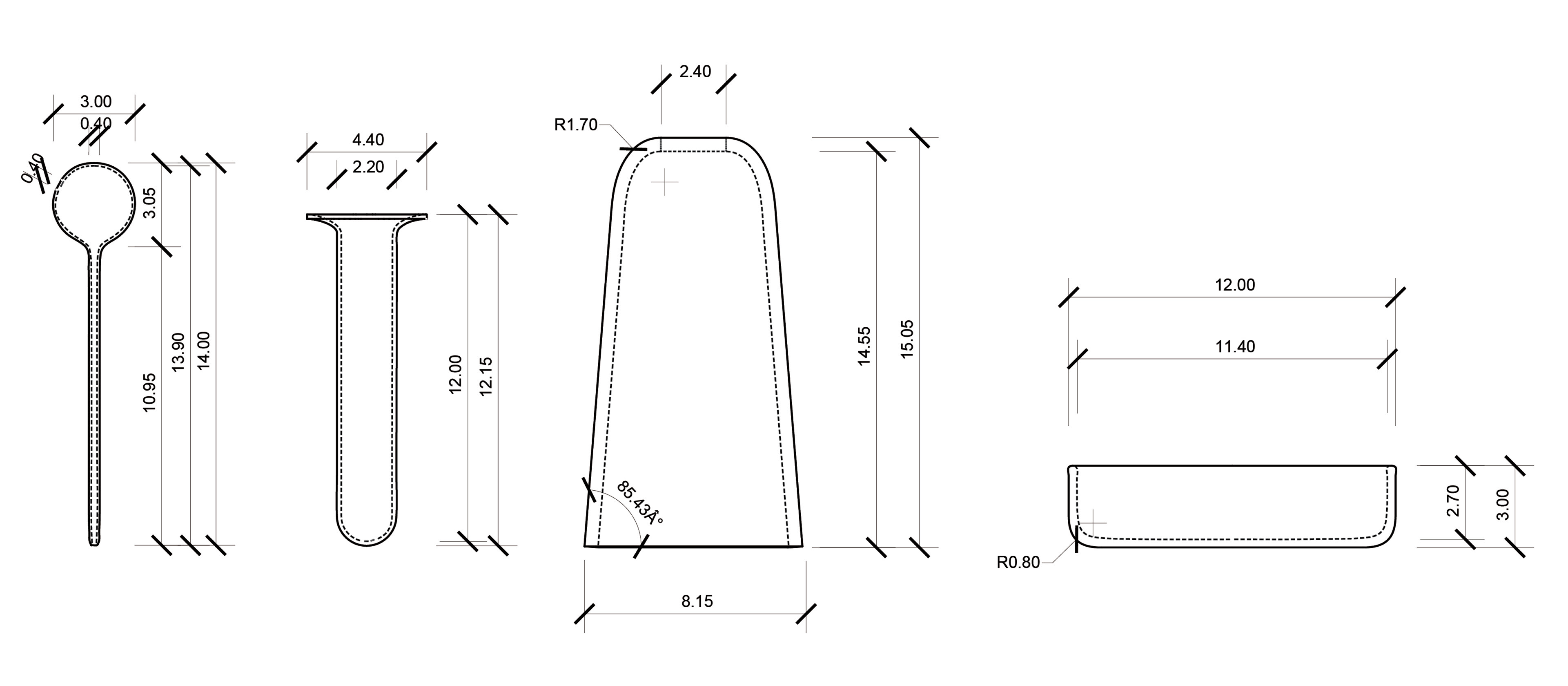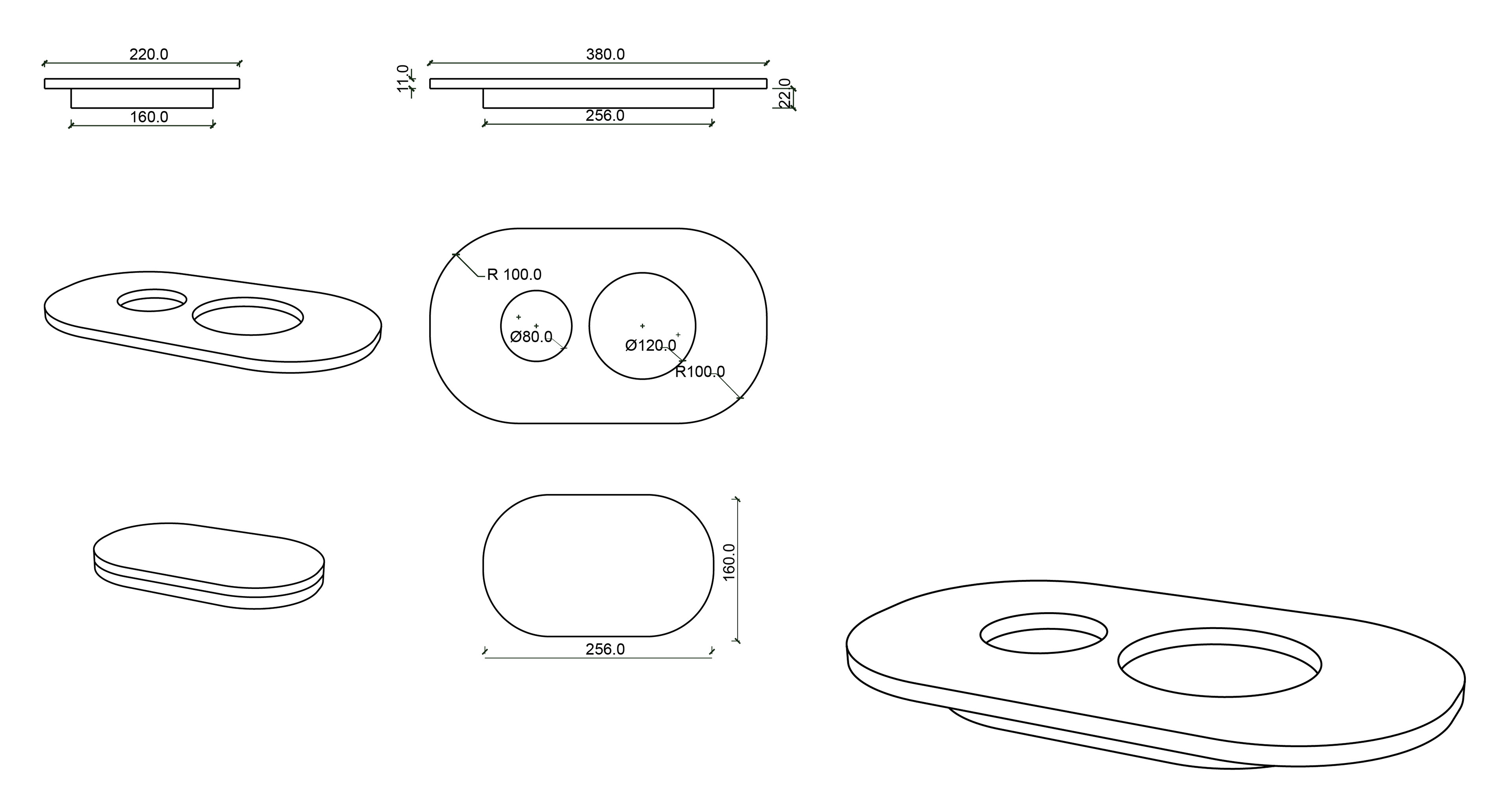 Iksir was then exhibited in
The Essential Taste
of Design exhibition during Milan Design Week 2017, along with 8 other student projects, and projects by
Matteo Ragni
,
Antonio de Marco
, and other designers, including illustrations by many designers including
Karim Rashid
, and cutlery and eating tools that show the history of design.